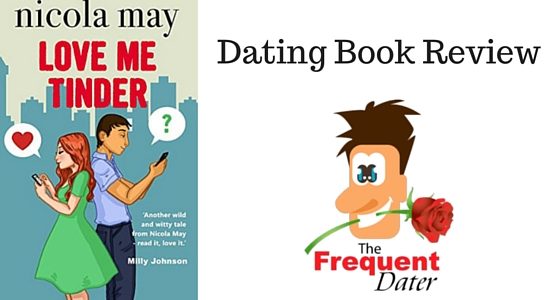 Love Me Tinder Review
I'll be honest, I'm not an avid reader, and when I do put time aside to read it's usually a textbook of some sort rather than a novel. You see, I read to learn rather than as a way to pass the time.
So when I was approached by Nicola May to review her new novel Love Me Tinder I was both excited (as it's not every day that an author wants you to read their book!) and apprehensive because not only was it a novel, it was also aimed at women rather than men.
Anyway, I accepted Nicola's wonderful offer to work with her and considered it an opportunity to broaden my horizons somewhat, and who knows what you might learn along the way!
Love Me Tinder Review
I should start by saying that despite being aimed at women, it's certainly suitable for guys, not the chauvinistic among you though, you may as well move along. However, those of you that do actually like women and wonder how their minds work may just find it a little amusing as I did.
The book's main character, Cali Summers, has just come out of a serious relationship (aka marriage) that didn't end well at all and she's now looking for ways to start getting over her soon-to-be ex-husband. She decides on the popular dating app Tinder and well, we all know how interesting that can turn out to be!
The storyline is a funny and totally accurate one if you've ever used Tinder before and at so many points I did laugh to myself as I began to see the female point of view from when I've probably been the guy on the other end (more times than I'd care to know I'm sure!).
You'll begin to feel for Cali and her naive nature as she sets out into the daunting world of Tinder and all the cringe-worthy moments it brings with it. Whether she's hooking up with guys or looking for the one, it just doesn't quite go to plan on so many occasions.
We've all met up with that person that looks nothing like their profile photos or has totally fabricated a better than average job to try and boost their chances in the dating "game". This book has all this and so much more.
Love Me Tinder by Nicola May is a hilarious and yet frighteningly accurate portrayal of the modern dating world. One in which we're making decisions on potential partners based on a single profile headshot and a poorly written sentence that barely passes as a "bio".
This book genuinely has the potential to become a bestseller, combining the best of romantic comedy with the truths of dating in the modern world with a little steamy action thrown in for good measure, I'm sure I'll read more about this in the future.
So, whether you're a guy or a gal, I highly recommend you add this one to your library. It's currently available to order here and will be ready for download on 31st July 2016.
I'd like to say a huge thank you to Nicola for the chance to read a book I most definitely wouldn't have picked up if left to my own devices, I'm so glad I have read it.
Happy reading,
The Frequent Dater