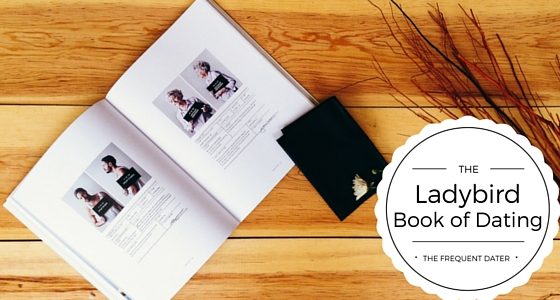 The Ladybird Book of Dating Review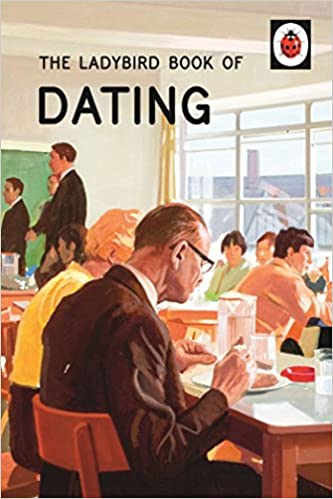 So, I was out and about at the weekend, in and out of shops, not looking for anything in particular (you know those days!) when I came across what I thought was a children's book in a pretty "grown-up" shop. It had the Ladybird symbol that I had become so familiar with as a child but I was intrigued to see the title "The Ladybird Book of Dating" and picked it up for a quick look.
It turned out to be hilarious and I was literally laughing out loud at the two pages I'd decided to read in-store and that was reason enough to buy it there and then.
Then when I got home I finished it off and it got me thinking, there must be loads of "dating" books out there and so I've decided that I'm going to make an effort to read more and that will be my subject of choice.
My hope is that I'll enjoy the experience but also that it will give me an insight into the dating world that I haven't had up until now. As it happens, despite dating for years, I've never picked up a book on it. I'm fairly stubborn though and so maybe my attitude of "I can do it by myself" has stopped me from doing so, as stupid as that sounds. I've now come to realise that dating books aren't just self-help books at all, in fact, some that I've researched are just funny stories about one person's dating experiences. Now that my ignorance has subsided I plan on reading plenty of dating books and will share my thoughts here on this blog. Enjoy!
The Ladybird Book of Dating Review
I should start by saying that this book is short and I mean really short. Fifty-two pages short. Half of them are covered in illustrations which leaves you with just 26 pages of text. Did I mention it's short?
Despite its small stature, it is packed with witty, sarcastic, tongue-in-cheek humor that will have you laughing throughout! It truly is hilarious and you won't be disappointed.
The humour starts before you even get to the first page on dating with:
"Printed in England. If wet, Italy"
I just felt that was a nice touch and sets you up nicely for the type of humour to come.
As the book progresses it puts a spin on most of life's stereotypical behaviours & situations, making reference to modern-day issues such as our need to be on our phones all of the time and tweet about just about everything we do, all with a reference to dating or our search for a mate.
It's a must-read for the comedy and a very cheap book.
I picked mine up at full price in-store for £6.99 but it's available on Amazon for half that. Pick one up, you won't be disappointed.
This title is part of a "The Ladybird books for grown-up series" which also includes:
Dumping
The Ex
Bonus Night
The Friend With Benefits
Tinder Hacking
I'm yet to read the others but I will be ordering them soon in the hope that they're just as funny. I'm sure they will be.
Check the Latest Price on Amazon.co.uk
If you do decide to pick up The Ladybird Book of Dating then please let me know what you think in the comments below! 🙂
Happy reading,
The Frequent Dater